After a long, difficult winter of schlepping equipment and gear through snow-covered streets to get to gigs in Maine, we are appreciating every minute of warm, sunny days and cool, star-filled nights. These are the summers we Mainers dream of all winter. We have exchanged dark, chilly venues for warm gazebos and two-hundred year old barns. We have been sharing our music with folks throughout the region including Andover, South Paris, Norway, Gorham and Hallowell. What a treat it's been! If you haven't made it to one of our shows, there are still a few left before the leaves change. Check out the events page or see below to catch us in your area. If you are a newbie, please come up during a break, introduce yourself and tell us where you are from. That's one of the best things about being musicians; meeting new people from all over the world.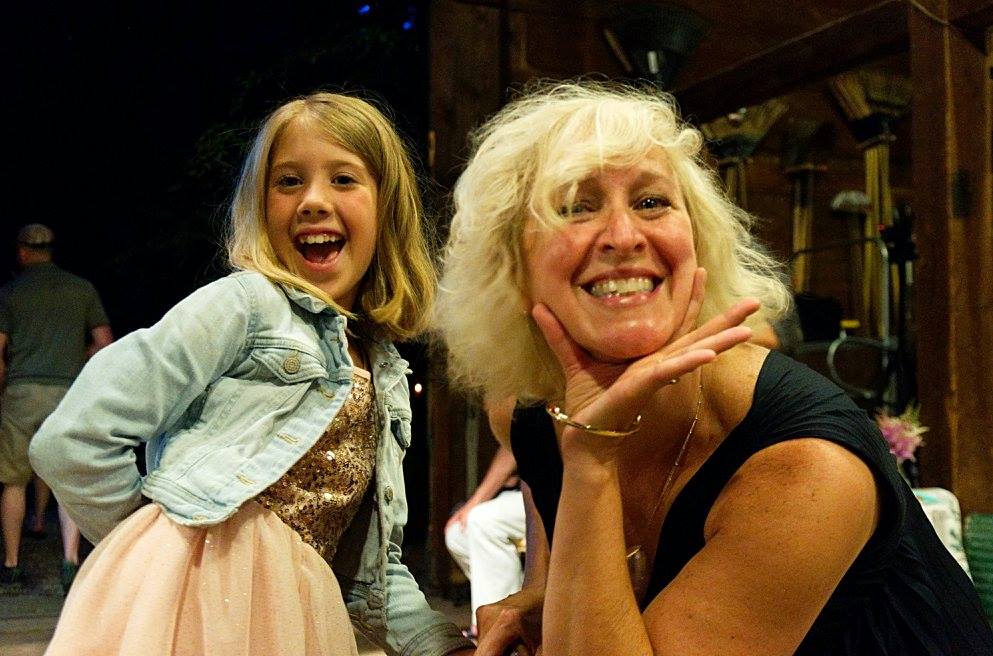 This summer we had the privilege of welcoming an up-and-coming singer to the "stage". We played at McLaughlin Garden's annual Garden Illuminated event and were lucky to have Miss Fern make her debut as a singer. She sang "Lost Boys" accompanied by Danielle in front of a large audience and she did it with such grace! She sang like a pro and wowed everyone. We look forward to having her join us again in the future. See her smiling face with Carolyn after her debut. What joy!
Upcoming Summer Events:
August 3rd, The Daniel - Brunswick - 6-9 pm
August 11th, The Songo River Queen  - 6:30-9:30 pm
August 12th, Foothills Food Festival - Norway - music all day, various bands 1:00 to 9:00 pm (The Cobblestones 8-9pm)
August 21st, Andy's Old Port Pub - Portland - 6-9 pm
We have a busy Fall and Winter planned...check in every now and then for updates.